Polymer clay DecoClay courses
Creating flowers and compositions from
self-hardening polymer clay – "DECO CLAY".
We use the patented technology of DECO CLAY CRAFT ACADEMY ©.
What academy courses do we have?
"Flower course"С1 and С2.
"Tropical Flowers 1" Course.
"Gifts for the holidays" CourseI and II.
Also, students of the second "flower course" can study additional projects of the Academy.
For beginners, there are master classes to familiarize themselves with each course.
Flower course
CI and CI course program:
Each course consists of 10 projects.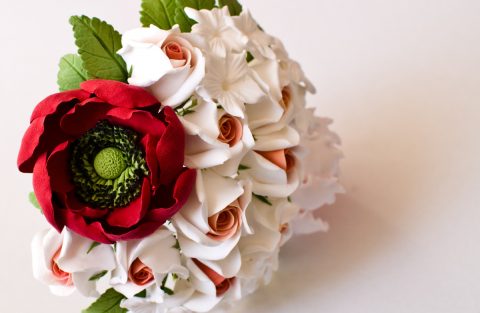 For the C1 course you will need approximately 12 classes. You will learn how to sculpt flowers: poppies, peonies, daffodils, Gerbera daisies, make bouquets, create compositions in C1 course.
For the course C2 - approximately 10 classes.Complex interior compositions, corsage decorations, wedding bouquets and boutonnieres are created inC2course.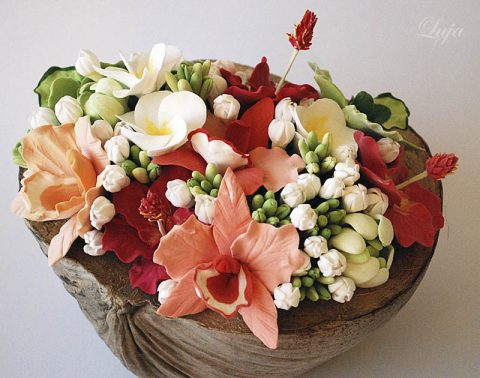 ---
"TROPICAL FLOWERS" COURSE - A separete course from courses C1 and C2. the course consist or 10 projects, the completion of wich requires 10-12 classes.
---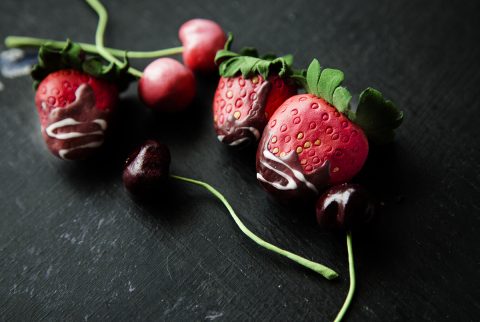 "Gifts for the holidays" Course I and II
The course was created in order to master various materials and create unusual gifts and decorations for the holidays. New Year, birthdays, weddings and other holidays. We learn to decorate gifts, make "sweet décor" and to create models of cakes, pastries and donuts.
Each course consists of 10 projects.
---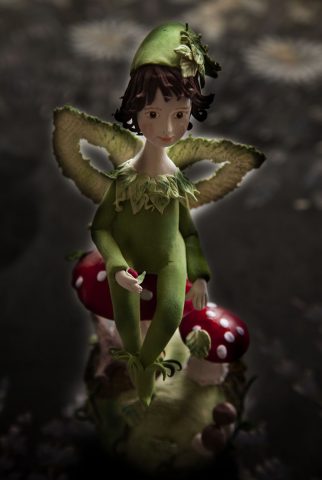 "Modeling" Course I and II
A course for those who want to learn how to sculpt not only flowers, but also create figurines, dolls, animals, baskets, paintings with decor, bouquets of berries and fruits. During the course, we will create miniature houses and littleshoes.
Each course consists of 10 projects.
---
ABOUT "POLYMER CLAY" PROJECT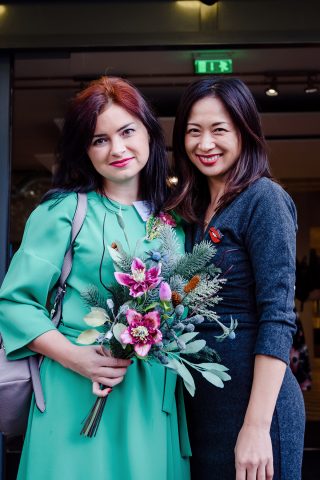 DecoClay Academy website
The website of the sculpture school of Olga Petrova
After reading the dry figures, note the following:
our thoughts on the "Polymer Clay"project.
Why polymer clay?
In creative work, as in love, you fall in love at first sight.Any creative work should bring pleasure and joy, you should feel satisfaction from the work done and love what you do. So, it was with polymer clay. I fell in love with flowers at first sight, although I was searching for a long time.
feature of the MATERIAL.
The main feature of the material is that it is a pleasure to work with it. Clay is soft and plastic. There are, of course, features of the use of clay, about which we talk during our courses. When the clay dries, it becomes almost weightless, but at the same time it maintains the durabilityof the product and from a distance it differs little from fresh flowers.
Anyone can do it.
Any creative activity is not just a hobby and a wonderful leisure time, any creative activity is labor, it is work, it is accumulated knowledge and experience.A person needs to learn any creative work. Anycraft is your second education. You can learn by yourself, and you can do it in the studio, attended by the same creative people.

MAIN CONDITION.

The main condition - you must be in love with what you are doing, then you will succeed. And also,it's a handwork, which means that we put our soul into what we are doing.The works created come out bright and sunny.
О курсе
Стоимость 2-х часового занятия 21 EUR (без материалов)
Дополнительно приобретается тетрадь для каждого курса - 15 EUR
Вступительный единоразовый взнос Академии DECO - 45 EUR (Студенту присваивается индивидуальный номер, что дает скидку на приобретение полимерной глины на курсе С1 - 10%, на курсе С2 - 15 %)
Материалы и инструменты так же возможно приобрести в студии.
Сертификат по окончанию каждого курса подписанный президентами Академии DECO - 45 EUR (за каждый успешно пройденный курс)
---
contact
Registration for courses and individual training
To register for courses or individual training,
please use our contact page.